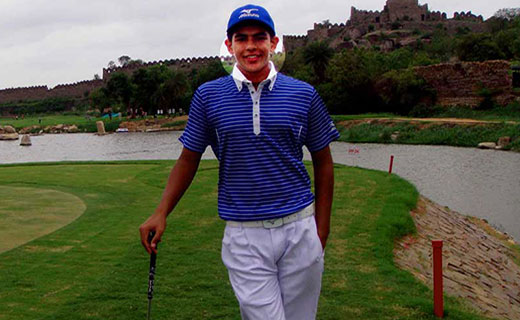 HUA HIN: A four-member Indian team age 15-17 years comprising two boys -- Aadil Bedi and Kartik Sharma and two girls -- Amrita Anand and Anika Verma -- are all set to give tough competition here at Singha World Junior at Hua Hin Thailand starting from Thursday.
As many as 15 countries have sent their teams in individual and team for boys and girls events. Japan have sent strongest contingent of 12 players followed by host Thailand, Australia, Czech Republic, Hong Kong and Singapore.
Aadil is in good form ever since he returned from the World Cup USA. He was youngest to make cut at Take Solution PGTI professional event last month. Before he was going to Thailand he finished second runners up in Eastern India Junior Golf Championship at Tollygung Golf Club at Kolkata scoring 70,70,72,74 with 14 birdies.
Aadil said, "We are ready for the fight. I am sticking to my basics for scoring low in this event. I am using my 70 per cent of power to keep the ball in the fairway. I came here almost a week prior to the event and have made good game plan with my father, which I will be using in the coming days. I will tee off at 8:30 am with Yuto Watanabe of Guam and Rikuto Hirakawa of Japan."
He informed, "PGTI has sent invitation to play in CG Open at BPGC Mumbai from November23-26. Playing in the big professional events with senior professional like Jyoty Randhawa, Chikkaa Rangappa, Khalin Joshi, Ajitesh Sandhu and Sujjan Singh will definitely giving me edge in the junior events too. I will play this event as an Amateur".
India's team manager Nandita Rao said, "Our team is well prepared for this event and will give them good fight for coveted trophy in individual and team events."