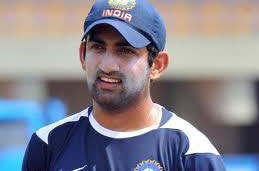 He is regarded as one of the finest openers in world cricket. He is said to be player of big occasions. Be it the finals of 2007 T20 World Cup against Pakistan or the 2011 World Cup finals against Sri Lanka, he showed his temperament and class and set himself apart from others. Had it not been for Gautam Gambhir's half century against Pakistan and the classical 97 against Sri Lanka India would have surely lost both the world cups.


Clearly he has been side lined for past 4-5 years even though his records state that he is a phenomenally great player with abilities to play all of the formats available today. His centuries against Australia in the test series of 2009-10 only give you goose bumps. With chances given to veterans like Ashish Nehra, Harbhajan Singh and Yuvraj Singh only makes his case stronger.

Gambhir is an aggressive person team India has been missing since long as Shikhar Dhawan clearly doesn't show the signs of stability.

Gautam Gambhir has won IPL twice as a captain and has done wonders with his team. He has been the main stand of Kolkata's batting along with Robin Uthappa. He is clearly a person with brains for cricket. We just hope to see him bat again for India at least for coming 2-3 years till India searches for a left handed opener to replace Shikhar Dhawan.