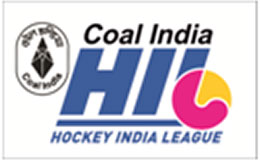 As a part of a long-term agreement with FIH and Hockey India, Star Sports is producing the Coal India Hockey India League with premium production facilities and technology like Libero, innovative team composition graphics, goalkeeper matrix and other graphical enhancements.
A world feed crew of 150, including top of the line camera operators, replay artists, graphic operators and a Dolby Sound team, will be showcasing this event live to the world. Production unit will feature super-slow motion replays, goalkeeper matrix, real time attack-defence analysis; Libero player tracking in replays to help deliver a world class viewing experience for the Coal India Hockey India League. The channel's experts and sports commentary team comprises some of the most eminent names of Hockey folklore.

The Coal India Hockey India League will be televised LIVE from 18th January 2016 on Star Sports 2 & Star Sports HD 2 in English and Star Sports 3 and Star Sports HD 3 in Hindi and on Star's Digital platform, hotstar.