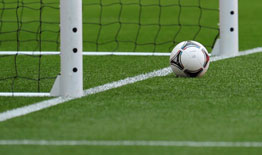 The official draws of group stages of Euro 2016 were declared in France. Northern Ireland and Republic of Ireland gets the hardest draw as they have to face off Germany and Ukraine, Italy and Belgium respectively. And also there is an exciting battle between two United Kingdom rivals Rooney's England and Bale's Wales as they both are in the same group alongside Russia.

Cristiano Ronaldo's Portugal, France and Spain have relatively easy groups. The tournament will start from 10th June 2016 in France and this tournament surely helps France to overcome Paris Attacks as the Prime minister of France told that "this tournament will be the powerful response to the attacks".


Top ranked Belgium and World Champion Germany will be favorites among all teams.
Here are the draws of Euro 2016
GROUP A GROUP D
FRANCE (HOST) SPAIN
ROMANIA CZECH REPUBLIC
ALBANIA TURKEY
SWITZERLAND CROATIA
GROUP B GROUP E
ENGLAND BELGIUM
WALES ITALY
RUSSIA REPUBLIC OF IRELAND
SLOVAKIA SWEDEN
GROUP C GROUP F
GERMANY PORTUGAL
UKRAINE ICELAND
POLAND AUSTRIA
NORTHERN ISLAND HUNGARY
So What do you think of the draw? Comment below your opinions.