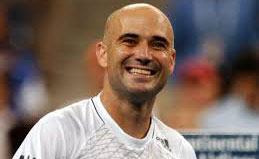 Singapore: DBS Singapore Slammers put on an impressive overall team display to take their second four-point haul of the tournament. In the closing game of the Singapore leg, the Slammers and Royals went head to head in what was the tighest match so far with the Slammers triumphant at 27-25.
Fresh off their victory over the Mircomax Indian Aces, the Slammers showed great resolve as they were pushed all the way in each set, having to dig deep for the positive result. Fans were left on the edge of their seats as both teams put on a display of world-class tennis.
• World No. 1 Serena Williams put the DBS Singapore Slammers in the lead with a win over debutant Caroline Wozniacki in what was possibly the tighest set of the tournament. Williams hit a winner with mere seconds remaining in an opening set Super Shootout to take it 6-5
• Williams carried her form into the second set as she teamed up with Tomas Berdych to defeat the resillient pair of Zimonjic and Mladenovic 6-4
• Rafter took on the big Croat Goran Ivanisevic in the past-champions singles, with Ivanisevic winning the first set for the Royals. Despite this, Rafteer did his best to rack up the points as part of the new team format
• Berdych and Cilic gave the fans something to cheer about with their big serves and huge ground stokes. The World No. 7 eventually prevailed with his serve making the key difference
• Riding on their great form from last night, Kyrgios and Hewitt wow-ed the fans in an entertaining, high energy final set to wrap up a strong overall team performance before eventually going down to Cilic and Zimonjic 5-6
What the Players said
Serena Williams
"I'm feeling sore to be honest, emotionally I'm so excited. It's so much fun out there it was one of the best things I've done in my life."
"I'm training for the open so during the day I'm practicing for a couple of hours, I'm in the gym and playing at night."
"It's a team format, so every point counts, so even if you don't win you got to stay in it, she's really smart and she's given her team every chance."
"What a great experience I've had so much fun, I love playing in the IPTL, the team spirit was just incredible. I've really bought into it, I've bonded with my teammates we really love each other I want to keep going, it's so fun."
Andre Agassi
"It was a great experience, being around the team and the players, the environment, we really have a strong bond you must say, being out there rooting them on and off the court.
It's a great experience, our two wins came down to nail biters, always adds to the drama."
"I had to contribute somehow, we got together before to discuss the particular strategy, it was pretty clear the match up with Rafter was a much better chance to win the most amount of games, if not the set, I thought it was a high quality match. The whole competition today was of a great standard."
Caroline Wozniacki
"My last match of the season was here losing a tie breaker to Serena, kind of felt like the same thing, but at the end of the day, it was great fun today, a different format. You have to rush a little bit sometimes, especially with the 20 seconds, took a little bit of time to get used to it, but it was a lot of fun, my team was great."
"My form is great and I feel like I'm in good shape. I feel like I'm ready for Australia already shape wise, but I'm still going to work on my tennis and keep improving."
MATCH SCORES
SCORE

(GAMES)

DBS SINGAPORE

SLAMMERS

MUSAFIR.COM UAE ROYALS

WOMEN'S

SINGLES

WILLIAMS

6

5

WOZNIACKI

MIXED

DOUBLES

BERDYCH /

WILLIAMS

6

4

ZIMONJIC / MLADENOVIC

LEGEND'S

SINGLES

RAFTER

4

6

IVANISEVIC

MEN'S

SINGLES

BERDYCH

6

4

CILIC

MIXED

DOUBLES

HEWITT /

KYRGIOS

5

6

CILIC / ZIMONJIC

DBS SINGAPORE

SLAMMERS

27

25

MUSAFIR.COM UAE ROYALS