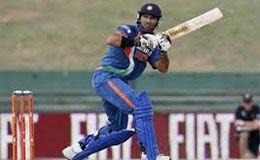 Mirpur: In all praise for Yuvraj Singh's stupendous innings in India's five-wicket win against Sri Lanka, putting India into the final of the Asia Cup T20, Indian skipper Mahendra Singh Dhoni said Yuvraj's innings was crucial, not just for this match, but for the team as a whole.
"I think consistent performance is very important. The last 9-10 T20s that we have played, we have done well," said Dhoni, adding that it was good to see a few of the others contributing as well.
"Yuvraj Singh's innings was crucial, not just for this match but for the team as well. Good to see him get into some good form. Today's wicket was harder than some of the other wickets, but it was still a little soft, which allows the ball to grip and move around. It was good today, because you at least know it will be there for four overs or five overs. Overall, it was a track that was testing initially for the batsmen, but later on it was quite easy," said the Indian skipper.
Meanwhile, Sri Lankan captain Angelo Mathews said, "With the dew coming in, it felt like we were 20-25 runs short. But the Indians batted well, as always, and Virat was outstanding. If the wicket was like the previous one, it would have been a fighting total, but the dew came in and the ball started sliding through. We are depending heavily on our seniors. The seniors need to fire, otherwise we're in trouble."