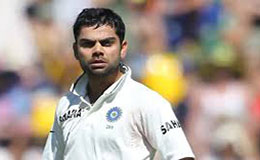 Johannesburg: When the ICC Test Championship table is updated following the conclusion of the Centurion Test, to be played from 22-26 January, India will replace South Africa as the number-one ranked Test side. This has been confirmed after England romped to a seven-wicket victory in the Johannesburg Test, which has given it a 2-0 lead in the four-Test series.

The best Test ranking South Africa can now achieve is second position, which will only be possible if it wins the Centurion Test. If the Test ends in a draw, then South Africa will drop to third position behind India and Australia, while a 3-0 series loss will result in it finishing in fourth place behind India, Australia and Pakistan.

In contrast, England will finish above New Zealand in fifth place irrespective of how the Centurion Test pans out.

This situation will be of tremendous interest to Australia, which now has an excellent chance to finish as the number-one ranked Test side at the 1 April cut-off date.

In the final Test series before action shifts to the ICC World Twenty20 India 2016, Australia travels to New Zealand for a two-Test series, and if it wins the series, then it will not only claim the number-one position but with it will regain the prestigious ICC Test Championship mace and also win a cash award of $1million.
| Rank | Team | Matches | Points | Rating |
| --- | --- | --- | --- | --- |
| 1 | South Africa | 29 | 3308 | 114 |
| 2 | India | 32 | 3535 | 110 |
| 3 | Australia | 40 | 4376 | 109 |
| 4 | Pakistan | 28 | 2977 | 106 |
| 5 | New Zealand | 36 | 3578 | 99 |
| 6 | England | 40 | 3940 | 99 |
| 7 | Sri Lanka | 35 | 3123 | 89 |
| 8 | West Indies | 33 | 2504 | 76 |
| 9 | Bangladesh | 22 | 1026 | 47 |
| 10 | Zimbabwe | 10 | 53 | 5 |