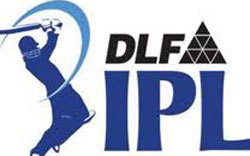 New Delhi: Two new franchises, based out of Pune and Rajkot, will be part of the hugely popular Indian Premier League(IPL) for the next two years, the BCCI President Shashank Manohar announced on Tuesday.
The Pune franchise was brought by Calcutta based business tycoon Sanjeev Goenka's company, New Rising whereas Intex Mobiles won the bid for the Rajkot-based franchise. Goenka will be paying Rs 10 crore for 2 years to the BCCI while Intex Mobiles will have to shell out Rs 16 crores for 2 years.
The two teams will replace suspened Chennai Super Kings and Rajasthan Royals after alleged spot fixing scandels rocked the Indian cricket. Both the teams will be allowed to be back in the league after the suspension peroid of 2 years.
Some of India's top cricketers like Mahendra Singh Dhoni, Suresh Raina, Ravindra, Ajinkya Rahane played for CSK and RR. Brendon McCullum, Dwayne Bravo, Faf du Plessis, Steve Smith, Shane Watson, James Faulkner and Shane Watson constitute the international domain of players.
The interim franchises can opt to recruit cricketers through a draft system. However each team can take a maximum of 5 players through the draft and 4 of them could be capped Indian players. A total of 50 players from the previous teams will be part of draft system.
The two new teams will have a minimum budget of Rs 40 crores and a maximum of Rs 60 crores to buy the players. The draft pick will be held on December 15 where Pune will have the chance to pick the players first. The IPL auction for the rest of the players is scheduled to be on February 6 in Bangalore.

IPL Governing Council on Tuesday also finalised April 9 to May 29 as the dates for the next edition of the league.