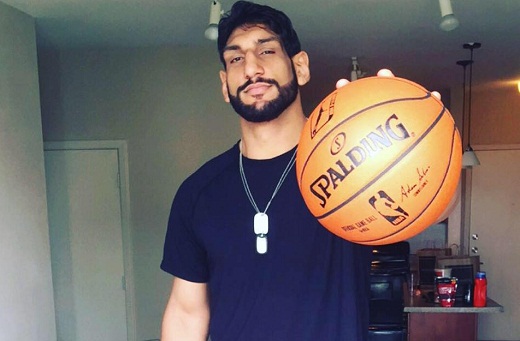 New Delhi: India's first National Basketball Association (NBA) player Satnam Singh Bhamara says it will be a proud moment for him if an Indian filmmaker decides to make a movie on his life. He feels Bollywood actor Abhishek Bachchan would be the best to play his character on the silver screen.
"To see a biopic being made on my life and my journey from India to America will definitely be the best experience for me. According to my height, Akshay Kumar and Abhishek Bachchan will suit best for the role," Bhamara told IANS over a mail from Dallas.
He added: "Given Abhishek's height, I would say he would fit in the role even more. Also, he likes basketball a lot."
Bhamara, who hails from Barnala in Punjab, created history in 2015 by becoming the first Indian to get drafted into NBA, an elite professional basketball league.
Read more:Kohli, Williamson, Smith or Root: Who's the best batsman in modern day cricket?
A feature-documentary titled "One in a Billion" has also been made. It chronicles his journey to become the first Indian-born basketball player drafted into NBA.
Asked him if he follows Bollywood, he said: "Akshay Kumar, Abhishek, Priyanka Chopra, Deepika Padukone and Sonam Kapoor are few of the actors that I love to watch on screen. Salman Khan also does good movies."