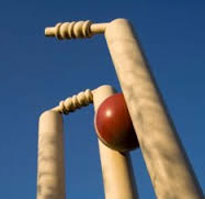 Tonight is the night. It's the game we all have been waiting for. The match between these two sides isn't just played between 22 people on the field but between millions and billions of people living in these two neighbouring countries . It's the biggest sporting attraction of the planet and that's no exaggeration. It's India vs Pakistan.
Football likes to lay claim to being the biggest sport in the world, and on most days that's right. However, when India and Pakistan play each other, that statement is no longer true. It doesn't matter where, which tournament or which format India and Pakistan playing each other, it will always be one of the most -watched sporting contests in the world.
India already opened its account in the competition with a 45-run win over Bangladesh. India's batting in the first match was under par with the likes of Shikhar Dhawan, Virat Kohli and Yuvraj Singh getting out early. Only Rohit Sharma and Hardik Pandya played well to get India to a target of 166-6. The Indian bowlers used the pitch to their advantage with Ashish Nehra being the pick of the bowlers with three wickets. Rest of the bowlers were economical too as Bangladesh could only get 121 runs at the end of 20 overs.
Pakistan's T20 record over the last two years is moderate, having won 10 of their T20 matches and seven out of 13 in the last year.

Pakistan's best batsman in the last year has been Shoaib Malik. He might only average 29.20 but he has scored 292 runs in 11 fixtures. A calm head and a wealth of experience will make Malik a key man for Pakistan.
Tonight at 7, people across the two countries will come together and watch their players battle out in a match which should be a spectacle.!