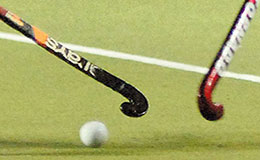 New Delhi: Coal India Hockey India League the premier league for Hockey in the World today announced the final schedule of matches for the 4th edition of the league. Coal India Hockey India League, the flagship event of Hockey India - the apex body governing the sport in the country and sanctioned by the International Hockey Federation (FIH) is scheduled to be played across six venues in India from 18th January - 21st February.
The six Franchises battling for supremacy in the richest field hockey league in the world are Jaypee Punjab Warriors, Delhi Waveriders, Kalinga Lancers, Uttar Pradesh Wizards, Dabang Mumbai and defending champions Ranchi Rays.
The opening match of the tournament will be played between the Kalinga Lancers, who made the biggest buy of the season of German, Moritz Fuerste and Uttar Pradesh Wizards who were able to draft in the young Indian forward Akashdeep Singh. The match will be staged at Bhubaneshwar on Monday 18th January, 2016.
The defending champions Ranchi Rays will open their account in a 2015 final rematch against the Jaypee Punjab Warriors in Chandigarh on 19th January.

Coal India Hockey India League 2016 Schedule