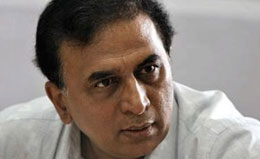 New Delhi: Former Indian opener Sunil Gavaskar has picked Royal Challengers Bangalore's Yuzvendra Chahal as the best young talent in the recently concluded IPL 9. He praised the leg spinner's temperament and talent, after he ended the season as the second-highest wicket-taker with 21 scalps in 13 games.
"I am considering those who have temperament and not just talent. Yuzvendra Chahal, Rishabh Pant and Krunal Pandya are the top three. I will pick the 25-year-old Chahal at the top as he has got the right temperament," Gavaskar told NDTV.
"He (Chahal) is not afraid of tossing up the ball and he kept on doing that. When there is some turn on the pitch, there have to be big edges from the batsmen's bat. Chahal also has a big heart and he is not afraid of a big hit.
"On many occasions, he came back after being hit for sixes to claim wickets," he added.
Gavaskar felt that young Delhi wicketkeeper Rishabh Pant, who scored 198 runs in 10 innings, and Krunal Pandya, who scored 237 runs and picked up 6 wickets, still need some improvement. He said, "They have also done well in the tournament though they need some improvement. But Chahal is my top pick as he has been the most consistent."