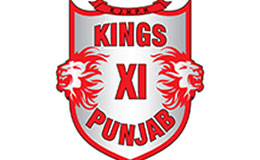 Delhi: To mark the World Immunization Week (April 24-30, 2016) and to spread the awareness about the importance of full immunization for all children in India, Kings XI Punjab will show their support in a unique way.
The entire team will be donning a blue wristband with the hashtag #Shot4Life to build awareness regarding the importance of full immunization for children, during their match with Mumbai Indians on April 25, 2016 in Mohali.

The team will also promote the message on their social media platform through tweets and blogs.

Fraser Castellino, CEO of Kings XI Punjab said, "We are extremely proud to support the cause of immunization against deadly diseases for the third year running. It is a positive step towards building awareness for the cause. We as a team are happy to be a part of this initiative. Every child deserves a healthy future and we hope the message reaches every fan of our team and every Indian."