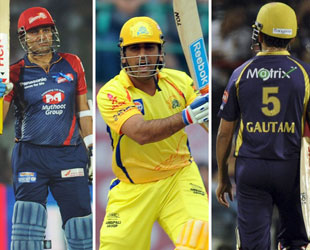 Indian Premier League initiated its journey in 2008. Since then eight winners have been crowned, eight seasons have passed. Witnessing the ninth season of the league, let us look back to the major transitions and transformations that it underwent during the last few years.
• Vivo replaces beverage giant PepsiCo as title sponsor of the Twenty20 event, which faced a severe credibility crisis after the 2013 spot-fixing and betting scandal. The long-term tag of Pepsi added to IPL was removed in IPL 9.
• Teams like Deccan Chargers that appeared in the first season got wiped off from the face of the tournament.
• New teams like Rising Pune Supergiants, Gujarat Lions have emerged. They have replaced past champions like Chennai Super Kings and Rajasthan Royals.
• During the many auctions that took place during this interim, players have been dropped, exchanged and shuffled. Few remarkable changes are Gautam Gambhir, the Delhi-based player becoming the skipper of Kolkata and emerging victorious. Punjab dropping Yuvraj Singh and so on.
• The tournament has already crowned eight winners. Chennai and Kolkata have already won the titles two times. Delhi, Punjab are among those teams who are playing from the first season and are yet become the victor.
• Lalit Modi was instrumental in launching the Indian Premier League (IPL), based around Twenty20 cricket. On 16 April 2010, the representatives of the Kochi franchise complained to BCCI that Lalit Modi had threatened them to give up the franchise. A day after the IPL final on 24 April, BCCI suspended Modi on 22 charges, including bypassing the governing council while taking decisions, not following proper processes, bid rigging, awarding contracts to his friends, accepting kickbacks on a broadcast deal, selling franchises to members of his family, betting and money laundering. BCCI banned Modi for life in 2013.
The above list catalogues only a few noteworthy transitions that the league experienced. But the most striking aspect of it is the fans. They did not undergo any change. Their support and cheers were consistent throughout these nine awe inspiring seasons of IPL!