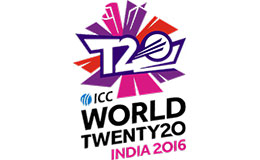 New Delhi: The International Cricket Council (ICC) on Wednesday announced that the ICC World Twenty20 India 2016 Super 10 Group 2 match between India and Pakistan has been relocated from Dharamsala to Kolkata.
The evening match will take place as scheduled on Saturday 19 March and will start at 19h30 local time.
Announcing the decision, ICC Chief Executive David Richardson said: "The decision has been taken following consultation with the BCCI, the relevant state associations, the ICC and BCCI security consultant and other relevant authorities.
"The decision to relocate the match has been made for security reasons. The concerns initially arose following alleged public comments recently reported by the Chief Minister of Hamachal Pradesh, warning of demonstrations and attempts to disrupt the peaceful conduct of the match.
"Our concerns relate both to uncertainty as to the level of those threats as well as the level of commitment to implement any security plan developed to mitigate such threats.
"The decision was not taken lightly. The ICC and the BCCI understand the disappointment that is likely to be felt by many over the decision to move the match. But the safety and security of the event is of paramount importance to the ICC and we have taken into consideration the concerns shared with us by our security advisors as well as the Pakistan Cricket Board.
"As far as those who have purchased tickets online for the match, they will be offered the choice of a full refund or the opportunity to exchange their tickets for ones for the Kolkata match.
"Finally, I would like to confirm that the ICC has been assured by all relevant state authorities that all adequate security measures are in place and will be implemented to ensure that the event is staged in a safe and secure environment for all stakeholders."

Meanwhile, Board of Cricket for Control in India (BCCI) secretary Anrurag Thakur falyed the Congress-led Himachal Pradesh government saying that they have tarnished the image of the state and country by forcing match out of Dharamsala. "I think it gives a wrong impression about the country, about the state which is not in the interest of a country like India. Due to one state not delivering why should India get a bad name," an angry Thakur told reporters on the sidelines of a promotional event.