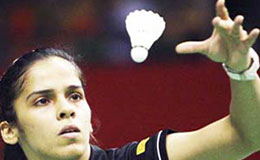 New Delhi:The much awaited Auctions of the Premier Badminton League witnessed huge round of bidding as the franchisees vied for their chosen players. Top players as was expected went under the hammer successfully. While World No. 2 Saina Nehwal and World No. 4 Lee Chong Wei got picked up by Awadhe Warriors and Hyderabad Hunters in a closed door bid yesterday, today's auctions commenced on a high note and very soon saw PV Sindhu went for a huge round of bidding by Delhi Acers, Chennai Smashers and Bengaluru Top Guns and it was finally Chennai who successfully bagged the Indian star for USD 95000.
K Srikanth as was expected, attracted bids by franchisees as each wanted him in their team but it was Bangalore Top Guns and Mumbai Rockets who gave a tough fight to each other and was finally bought by Bangalore for USD 80,000. Not far behind was Indonesian player Tommy Sugiarto as he was picked by Delhi Acers for USD 74,000. Two players, H S Prannoy and Tanongsak Saensomboosuk with a base price of USD 15,000 were seen being bid consistently as the former was taken for USD 47000 and USD 41000 respectively . The teams to have picked them were Mumbai Rockets and Awadhe Warriors.
Speaking on the Auctions, Dr. Akhilesh Das Gupta, Badminton Association of India President & PBL Chairman said "The League has attained a unique position in the world of Badminton. There is considerable excitement in the fraternity for the event which is growing in stature. The auctions are being held in the most professional manner and are throwing many surprises in terms of bidding and choice of players. The increasing choice of opting for younger player is an indication that the teams are keen to experiment with fresh talent."
Speaking on the sidelines of the auctions, Mr. Upinder Zutshi, CEO & MD, ICS, Delhi Acers said"We are very satisfied with players that we have bought. We have come with our aim to have some players in our team and we are in line with our strategy. We even tried to take PV Sindhu but it was Chennai Smashers who were lucky. The rules for the auction are transparent and clear and we too were keen to buy Saina Nehwal but it was Awadhe Warriors who finally took her".
Speaking on the auctions Mr. Kalai, CEO, Chennai Smashers said "We were adamant to pick PV Sindhu and we successfully did so. We are happy that we have her in our team. We till now have managed to get good players in our team and our now looking at creating the right balance in the rest of the auctions".
Speaking on Saina Nehwal in Awadhe Warriors, Mr. Abhijit Sarkar, Team Owner said "We are very happy to have Saina Nehwal in our team. The team that we have in place looks complete and we are confident and excited about the League".
Commenting on the proceedings Mr. Vagish Pathak, Mumbai Rockets Owner said "We are satisfied with the players that we have in the team. We were aiming ot get Vladimir Ivanov, HS Prannoy and Manu Attri in our team and I am happy that we got him".
Talking on the auctions Dr. VRK Rao, Team Owner for Hyderabad Hunters said "Lee Chong Wei was the biggest catch for us and having P Kashyap, Jwala Gutta and Markis Kido adds more strength to the team".
Mr. Prasad Mangipudi, MD, Bangalore Top Guns said "We are very happy with the acquisition of a star player like Srikanth. The team composition is on the lines we had planned for, before the auction and believe the squad we have is capable of winning PBL".
For badminton and sports lovers, the auction feed is live on https://www.facebook.com/PBLlndiaLive/, https://twitter.com/PBLIndiaLive andhttps://www.instagram.com/pblindialive/.
The Premier Badminton League will have total 18 matches, which include 15 ties with five matches each followed by two Semi-Finals and one Final match, and all will be telecasted LIVE by Star Sports over 16 days. The PBL 2016 will feature six franchises and each franchise will host a two-day leg. The matches will be held during evening for the prime time television broadcast.
The top four franchises in the League will enter in the Semi-finals and the winners of the Semi-finals will meet at the Grand Final on 17th January 2016, which will be held in New Delhi.