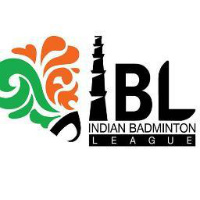 The stage is all set for Indian Badminton League, which kicks off in New Delhi on Wednesday. It has hogged quite a lot of limelight, both for good and bad reasons, but the organisers are keeping their fingers crossed as its success, for sure, will turn a new leaf in the history of the game. Considered to be the richest tournament in badminton, some gruelling contests can be expected in the next 17 days.
Delhi Smashers would be relying on the likes of Jwala Gutta and V Diju to do well in the mixed doubles and get them to good start while on the other hand Awadhe Warriors would be relying on PV Sindhu to spell some magic with her brilliant smashes which fetched her bronze in the recently concluded World Championships.
Meanwhile, there will be a lot on stake for Saina Nehwal and Taufik Hidayat who would be representing Hyderabad Hotshots in the women's and men's singles respectively. But this side doesn't have a quality doubles or mixed doubles attack which might pose some trouble against the Delhi Smashers whose strength lies in Boon Hoeng Tan and Kien Keat Koo.
Meanwhile, ignoring Mumbai Masters would be a suicidal move because of the presence of some international stars in Lee Chong Wei and Marc Zwiebler, who can very well change the course of the match in their favour. But their real challenge would be against the Banga Beats which are having the likes of Parupalli Kashyap and Hu Yun in their squad and they have that ability to knock-out any player with their smashing skills.
It's going to be a mind-boggling experience for all the Indians who were looking for something big in sports other than cricket and if this game manages to spread it's magic in next 17 days, then a lot more youngsters can be expected to tread the path of Sindhu and Nehwal.