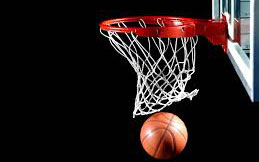 Geelong, Melbourne, Mies, New York: The National Basketball Association (NBA), the International Basketball Federation (FIBA) and Australia's National Basketball League (NBL) on Tuesday announced the top 45 boys from 17 countries who will travel to the first Basketball without Borders (BWB) Asia Camp in Australia, which will be held June 23-26 at Dandenong Basketball Stadium in Melbourne. BWB, the NBA and FIBA's global basketball development and community outreach program,is celebrating its 15th anniversary this summer.
BWB Asia will bring together the top male players born between 1999 and 2001 from around the Asia-Pacific region to learn directly from NBA and FIBA players, legends and coaches, including Aron Baynes (Detroit Pistons; Australia), Dante Exum (Utah Jazz; Australia), Joe Ingles (Utah Jazz; Australia), Khris Middleton (Milwaukee Bucks; U.S.), and Patty Mills (San Antonio Spurs; Australia).
Baynes, Exum, Ingles, Middleton and Mills will be joined by former NBA players Bruce Bowen (U.S.) and David Robinson (U.S.); current NBL players Igor Hadziomerovic (Melbourne United; Australia), Daniel Kickert (Brisbane Bullets; Australia), Majok Majok (Melbourne United; Australia), Nate Tomlinson (Melbourne United; Australia), and Lucas Walker (Adelaide 36'ers; Australia);former WNBA and WNBL player Lauren Jackson (Australia); former WNBL player Jan Stirling (Australia); and current NBL coaches Lanard Copeland (Sydney Kings; U.S./Australia), Dean Demopoulos (Melbourne United; U.S.), Andrew Gaze (Sydney Kings; Australia), and Mike Kelly (Melbourne United; U.S./Australia).
Current NBA assistant coaches Zach Guthrie (Utah Jazz), Charles Klask (Detroit Pistons), Jay Larranaga (Boston Celtics)and Jerry Stackhouse (Toronto Raptors; former NBA player; U.S.)will also serve as BWB Asia coaches. President of the World Association of Basketball Coaches (WABC) Patrick Hunt will serve as camp director.
Australian coaches will have the opportunity to learn from Demopoulos, Guthrie, Klask and Larranaga at an international coaching clinic June 25 at Dandenong Basketball Stadium. Coaches are encouraged to register now by visiting https://reg.sportingpulse.com/regoform.cgi?formID=58472.
BWB Asia will also include a girls camp for the top female players in Victoria and a Jr. NBA camp for local youth.
In addition to working with the campers on the court, NBA, FIBA and NBL players and coaches will lead extensive community outreach events through NBA Cares that will leave a lasting legacy in Melbourne and Geelong. These social responsibility efforts will focus on youth basketball development and teaching the values of the game, including teamwork, integrity and respect, on and off the court. Activities will include a Jr. NBA youth basketball clinic, an NBA Cares court dedication, a Jr. NBA wheelchair basketball exhibition game and clinics and life skills sessions with campers.
Nike, a BWB global partner since 2002, will outfit the campers and coaches with Nike apparel and footwear.
Since 2001, BWB has reached more than 2,500 participants from 130 countries and territories, with 37 campers drafted into the NBA. Twenty-one former BWB campers were on opening-night rosters for the 2015-16 NBA season.
The first-ever Basketball without Borders camp took place in Europe in July 2001. Vlade Divac (Serbia) and Toni Kukoc (Croatia), together with former teammates from the Yugoslav national team, reunited to work with 50 children from Bosnia and Herzegovina, Croatia, the Former Yugoslav Republic of Macedonia, Slovenia and Serbia and Montenegro at La Ghirada in Treviso, Italy. Since then, the NBA and FIBA have staged 45 BWB camps in 26 cities across 22 countries on five continents. More than 210 current and former NBA, WNBA and FIBA players have joined nearly 160 NBA team personnel from all 30 NBA teams to support BWB across the world.
The full BWB 2016 summer schedule will be announced in the coming months.
The following is a complete list of players participating in the first BWB Asia Camp in Australia:
| | | |
| --- | --- | --- |
| First Name | Last Name | Country |
| Alexander | Mudronja | Australia |
| Biar | Garang | Australia |
| Nicholas | Stoddart | Australia |
| Jason | Gregg | Australia |
| Benjamin | Fakira | Australia |
| Owen | Hulland | Australia |
| Jie | Guo | China |
| Yuxuan | Liu | China |
| Jiafeng | Zhang | China |
| Yansong | Sun | China |
| Jiaren | Zhao | China |
| Kuan-I | Wu | Chinese Taipei |
| Mao Wei-Chia | Ku | Chinese Taipei |
| Yen-Lin | Chen | Chinese Taipei |
| Kobe | Sotelo | Guam |
| Aashay | Verma | India |
| Baladhaneshwar | Poiyamozhi | India |
| Sahil | | India |
| Komang Arya Parta | Wijaya | Indonesia |
| Alborz | Hasanzadehzoshki | Iran |
| Mohammadjavad | Mahmoodi | Iran |
| Seyed Shahriar | Arefifar | Iran |
| Seishin | Yokochi | Japan |
| Shugo | Asai | Japan |
| Sota | Okura | Japan |
| Abdullah | Alsawalhi | Jordan |
| Georges | El Beyrouty | Lebanon |
| Karim | Zeinoun | Lebanon |
| Joon Kang | Lee | Malaysia |
| Samuel | Waardenburg | New Zealand |
| Daniel | Fotu | New Zealand |
| Quinn | Clinton | New Zealand |
| Hamish | McDonald | New Zealand |
| Callum | McRae | New Zealand |
| Taane | Samuel | New Zealand |
| Jed Cedrick | Colonia | Philippines |
| John Mark | Lagumen | Philippines |
| Paul Mathew | Manalang | Philippines |
| Yong-An | Thng | Singapore |
| Yunghi | Ha | South Korea |
| Sunghyun | Choe | South Korea |
| Jaehyun | Oh | South Korea |
| Yongwoo | Yi | South Korea |
| Jdar | Sonsem | Thailand |
| Shukhrat | Muradhadjaev | Uzbekistan |