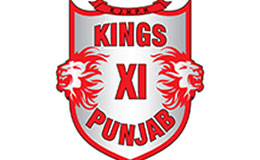 Chandigarh: Kings XI Punjab, one of the eight competing franchises of Vivo IPL has appointed Anand Chulani as their Peak Performance Coach for IPL 9. Anand, a regular guest on Bloomberg and CNBC on peak performance has worked as a coach and strategic consultant with CEO's and senior members of Fortune 500 companies. A renowned international speaker, he has associated with Kings XI Punjab in previous seasons as well.
Commenting on the announcement Mohit Burman, Co-Promotor and Director, Kings XI Punjab said, "Anand comes on board with a vast experience that has helped teams work wonders. We are positive that his association with the team will not only keep them motivated but also help them identify their strengths and work on them. We welcome him to the Kings XI family and hope that his inclusion will bring out the best in the team."

"I am excited to work with Kings XI Punjab because I believe we have a team, coach, support staff, management and set of owners who are committed not just to winning a championship, but building a championship culture that breeds mentally and emotionally fit, high performing, team-driven players that competes as a team at the highest level every day. It's a privilege to be able to contribute to that and my mission is to help all of them develop the mindset, strategy and resources to be happy, confident, successful world-changing champions who empower and inspire others to be champions. I am looking forward to working with the players this season." said Anand Chulani, Peak Performance Coach, Kings XI Punjab.

Anand Chulani has been associated with different organizations in business, sports and entertainment to perform best at their peak. In his career he has worked with athletes and leaders in sports such as Rohit Sharma, Yuvraj Singh, Steve Smith, 8-time Grand slam champion and Olympic gold medalist Serena Williams. He has spoken at institutions such as Stanford University, Georgetown University and is the keynote speaker at the Global Youth Leadership Summit annually.