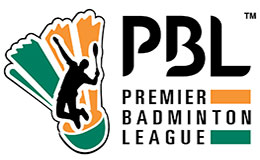 New Delhi: The much awaited Premier Badminton League which is scheduled to commence from 2 January 2016, today announced Yonex as the equipment partner. Yonex under the partnership will provide the teams with racquets, shuttlecocks and team jersey.

Speaking on the association, Mr. Vikram Dhar, Country Head of Yonex, "We are excited to be associated with the Premier Badminton League. Badminton has always given us many reasons to rejoice and this is all because of the players who have won laurels for the country and made us proud of them. So, a platform where the world's best will be fighting it out against each other, gives us enough reasons to be associated with this League. Yonex is known for its unmatched equipment and I am sure that this association will add to the entire grandeur of PBL".
Speaking on this occasion, Dr Akhilesh Das Gupta, Badminton, President BAI and PBL Chairman said, "I, on behalf of the Premier Badminton League, welcome Yonex on board. Yonex has shown their support toward the Badminton Association of India for the last two decades and I am happy to announce this association with them. Yonex is known for their superlative equipments and which adds the zeal to any game. We have always strived to get the best on board the League and this is yet another proof to that."

The Premier Badminton League is all set to kick-start on 2nd January 2016, with some high-voltage action expected between Mumbai Rockets and Awadhe Warriors. The League will be telecast LIVE on Star Sports.