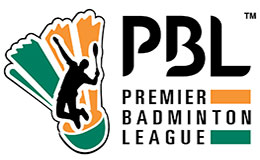 New Delhi: Awadhe Warriors, the Lucknow franchisee for Premier Badminton League, today announced Anup Sridhar as the coach for the team. An international player, Anup will mark his first stint as a Badminton coach through the much awaited League.

Known for captaining the Thomas Cup he ended the year 2007 at a rank of 25 and which was followed by rank 24 in 2008. He is even remembered for his historic win over Former World No. 1, Taufiq Hidayat.
Speaking on the announcement Anup Sridhar, Coach, Awadhe Warriors said: "I am honored to be part of the Awadhe Warriors team and look forward to coach players like Saina Nehwal and the rest. This is my first stint as a coach and I am excited on how things turn out for me. This will be a good platform for me to prove myself as an International coach".

Speaking on the occasion, Mr. Abhijit Sarkar, Director – Awadhe Warriors, Sahara India, said, "Anup has proved himself on the badminton arena as a brilliant player and is known as an extremely versatile player. Hence, getting him on board as a coach was an easy decision because we are looking up to him to showcase the same versatility as a coach as well. We are confident that he will be a huge boost to the entire team and will guide them to the path of victories".

Speaking on this occasion, Dr Akhilesh Das Gupta, President, Badminton Association of India and Chairman PBL, "We are happy for Anup Shridhar and wish him luck for being a successful coach. He has proved himself to be a great player and Awadhe Warriors can take learning's from his huge experience and put to play during the League."

The Premier Badminton League is all set to kick-start on 2nd January 2016, with some high-voltage action expected between Mumbai Rockets and Awadhe Warriors. The League will be telecast LIVE on Star Sports.