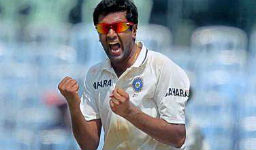 India completed a partial whitewash at the Firoz Shah Kotla on Monday by defeating South Africa in the fourth and final Test and winning the Paytm Freedom Test Series 3-0. Partial because the 2nd Test match in Bengaluru was washed away due to heavy rain. If that would not have been the case, then there it was highly probable that Kohli's boys would have made 4-0.
This series victory means a lot to the hosts, as they routed a team like South Africa, who were undefeated on foreign soil for nine long years! It was a highly entertaining performance from the Indians which enabled them to pull off the victory against such a formidable team with ease. Some players did make the difference, but the entire team should be collectively sharing the glory of victory. On the other hand, it was a dismal performance from the visitors who hardly posed any challenge for the Indians.
One important factor which actually played a decisive role in the series was the pitch. The pitches in Mohali and Nagpur received severe criticism from various spheres of the cricketing fraternity. Some called it 'unplayable' whereas some tagged it as 'diabolical'. Indeed the pitches were not of the highest standard and were specially prepared to aid the Indian spinners.
It's a fact that the spinners from both the teams did try to exploit the conditions and use it to their advantage. For India, Ravi Ashwin, Ravindra Jadeja and Amit Mishra spun a web around the visiting batsmen and the opposition had no clue whatsoever how to play them. Proteas spinners like Dean Elgar, Simon Harmer, Imran Tahir and Dane Peidt, too, created problems for the Indian batsmen with their spin.
So how justified it was for the home side to make such tracks where the ball started turning from the very first day? In their defence, both skipper Virat Kohli and Team Director Ravi Shastri said that they were entitled to a certain 'home advantage'. Well this cannot be denied completely as when the Indian team visits England or South Africa, they are welcomed with pitches that contain adequate amount of grass, pace, bounce and seam. In short, those pitches are tailor made for pacers like Dale Steyn and James Anderson to demolish the opposition. Keeping this logic in mind, one would say that the Indian team management did no crime at all.
Moreover, whenever any cricketer is playing Test cricket, he should be prepared to bat on any kind of pitch and face any kind of bowling attack under any kind of pitch. Playing Test cricket means one is featuring in the highest form of cricket where there is no scope of complaining and assigning blames. May be the South African batsmen lacked that skill and talent to play under sub-continent conditions. For example, in the 2nd Test match in Bengaluru, where only the 1st day's play was possible, South Africa was bundled out for on a pitch which was of moderate nature. If that match would have been fully played, then definitely some partial answers could have been obtained.
Having said that, the Indians also did not produce some extraordinary batting show which they can boast of. Players like Pujara and Kohli, too, did face problems while batting while only Rahane was in a class of his own. Two of the matches were just wrapped up in three days, is definitely not a good sign for Test cricket. Now whether it's the players or the pitch, whose fault it was is debatable.
Some might say the pitches were result-oriented and were made in such a manner that ensured a draw won't happen whereas others suggest that these 'poor' pitches are 'murdering' Test cricket in the name of home advantage. Whether the ICC will take any step to take care of the situation will be interesting to see. As cricket's highest governing body, it is their responsibility to ensure the longevity of Test cricket.
By Dipayan Saha