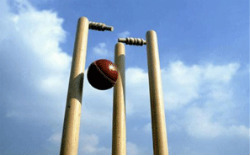 The first round of the Ranji Trophy 2016-17 season kicked off on October 6 with Chattisgarh making its Ranji debut but that wasn't the only thing which was new.

Recently the technical committee had approved the plan to play Ranji Trophy at neutral venues hoping to keep the matches highly competitive as many Ranji Trophy games finished last season inside three or even two days, as teams opted to go for square turners in their quest for a win.
This move to play matches on neutral venues was first suggested by veteran off spinner Harbhajan Singh last year and has been backed by Sourav Ganguly and Anurag Thakur too.

But what one should consider is the long lasting effects it can have on domestic cricket.

Well even though it's been true that home teams use home advantages excessively in order it's no less than what teams do at an international level. It has been argued that these poor pitches could affect the quality of Ranji Trophy but that doesn't mean you take away the home advantage. An alternative could be to establish a committee to ensure that standard quality of pitches are maintained all over the country (they could do the same at an International Level) in order to neutralise the home advantage.

One must realise that home advantage isn't a single factor. It's an entire package with home advantage. You have home crowd support. The fan following for First Class cricket is slowly and dying in India. People just might have shown up to see the local team play but with two non-Local teams playing, the turnout could be worse. The Idea was pitched with a view to make the Ranji Trophy competitive and improve the quality of players in the long run. But one should ask at what cost and are there other ways to do so?
PS: Even though the Mumbai – Tamil Nadu and Chattisgarh-Tripura matches ended under three days other than these matches other matches do seem to be fairly competitive inspite of possible bad weather conditions.